Secret Vienna родилась из любви к истории Вены и желания предложить уникальный опыт, которым смогут насладиться как туристы, так и местные жители. Мы стремимся к тому, чтобы наши путешественники влюбились в город и оценили его бесчисленные скрытые сокровища и секреты.
Secret Vienna была основана в 2016 году как блог и быстро превратилась в большое сообщество любителей истории, которые хотели узнать больше об этом великолепном городе. В 2017 году мы решили предложить нашему сообществу экскурсии, и медленно, но верно мы росли и расширялись. Сейчас, когда у нас работает более 15 лицензированных гидов, мы предлагаем экскурсии и впечатления на 12 языках. 
Мы искренне надеемся, что вы тоже присоединитесь к нам, станете частью нашей захватывающей истории и откроете вместе с нами невероятные тайны Вены.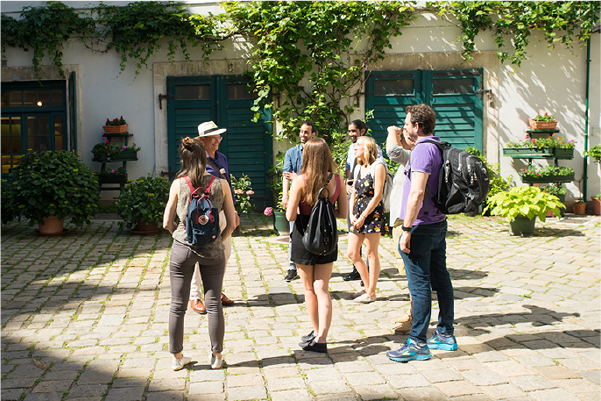 Мы всегда рассматривали Secret Vienna как возможность заставить людей влюбиться в историю и увлечься ею. Мы стремимся сделать это через увлекательные, малоизвестные истории и, главным образом, через уникальные тематические туры.
Мы искренне верим, что знание и изучение нашей собственной истории, а также истории других стран и мест, обогащает нашу жизнь и позволяет нам по-новому взглянуть на разнообразный мир, в котором мы живем.  Наша конечная цель — изменить представление о каждой улице или здании Вены благодаря знанию исторических событий, произошедших здесь много веков назад. Нам не терпится увидеть и поприветствовать вас в ближайшее время!
В реальности, в которой мы живем сегодня и в которой отпуск является ключом к нашему счастью и самореализации, ваш незабываемый визит в Вену является нашим главным приоритетом. 
Мы много думаем и стараемся, чтобы наши туры были веселыми, интересными и открывающими глаза. Наши гиды — страстные рассказчики, которые посвятили свою жизнь тому, чтобы провести таких же людей, как вы, в невероятных путешествиях по старинным улицам нашего города. Секреты Вены ждут, чтобы вы их раскрыли!
Если вы хотите присоединиться к группе или заказать частную экскурсию для проведения тимбилдинга, семейного мероприятия или образовательной экскурсии, мы поможем вам!  
Sagi Zilbershatz
History and writing are my biggest passions and i love sharing them with others through our blog, our creative content and our fascinating tours in Vienna. As the CEO, my mission is to enrich your life or stay in our city and to uncover together the secrets of Vienna!
Chiara-Marie Hauser
As a historian I literally live for the secrets of our city and so with Secret Vienna I got the unique opportunity to make my love my profession. I write the historical articles on our blog and take care of our marketing.
ТАК ЧТО... ПРИСОЕДИНЯЙТЕСЬ К НАМ И ОТКРОЙТЕ ДЛЯ СЕБЯ СЕКРЕТЫ ВЕНЫ
Вы ищете увлекательный частный тур?
Закажите экскурсию для вашего следующего частного мероприятия, конференции или тимбилдинга.
Полезная информация и советы для посещения Вены