Secret Vienna was born out of a love for Vienna's history and the desire to offer a unique experience that both tourists and locals can enjoy. Our ambition is to make our explorers fall in love with the city and appreciate its countless hidden treasures and secrets.
Secret Vienna was founded in 2016 as a blog and quickly grew into a large community of history lovers who wanted to know more about this magnificent city. In 2017 we decided to offer tours to our community and slowly but surely we grew and expanded. With over 15 licensed tour guides we now offer tours and experiences in 12 languages. 
We truly hope you too will join us, become part of our exciting story and explore with us the incredible secrets of Vienna.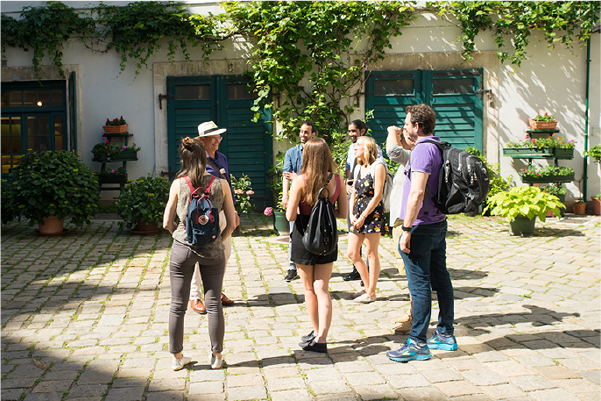 We have always seen Secret Vienna as an opportunity for us to make people fall in love with and get excited by history. We aim to do so through fascinating, lesser known stories and mostly through uniquely themed tours.
We truly believe that knowing and exploring our own history, as well as the history of other nations and sites, enriches our lives and gives us a brand new perspective on the diverse world upon which we live.  Our ultimate goal is to transform the way you see each street or building in Vienna through knowing the historical events that happened here centuries ago. We can't wait to see and welcome you soon!
In the reality we live in today, in which vacations are key to our happiness and fulfilment, your unforgettable visit to Vienna is our top priority. 
We put much thought and effort into designing our tours to be fun, entertaining and eye opening. Our guides are all passionate storytellers who dedicate their lives to take people just like you on incredible journeys through our city's ancient streets. Vienna's secrets await you to be uncovered!
Wether you are looking to join a group or to book a private tour for your team building activity, family event or educational excursion, we've got you covered!  
Sagi Zilbershatz
History and writing are my biggest passions and i love sharing them with others through our blog, our creative content and our fascinating tours in Vienna. As the CEO, my mission is to enrich your life or stay in our city and to uncover together the secrets of Vienna!
Chiara-Marie Hauser
As a historian I literally live for the secrets of our city and so with Secret Vienna I got the unique opportunity to make my love my profession. I write the historical articles on our blog and take care of our marketing.
Our awesome tourist guides
So... join us and uncover the secrets of Vienna!
Are you looking for an exciting private tour?
Are you looking for an exciting private tour?
Book a tour for your next private event, conference or team building activity.