Vienna has a deep connection to antiques, let it be furniture from Biedermeier times, engravings that show the city from different perspectives or jewellery. As you walk through the city's alleys you will walk past shops specialised in all those areas.
One of those shops can be found in the middle of the Augustinerstraße 12 in the first district. The beautiful antique store "Antiquitäten Täuber" has a long family history.
The father of the current shop owner Claudia Täuber had been in the business for years before he opened the "Kleine Galerie" in 1983. Claudia Täuber grew up around antiques, and thanks to being able to watch her parents run the shop, collecting different antiques and being in contact with collectors from near and far, it didn't take long for her to set foot in the business. In 1997 she took over the shop.
Tourists, as well as Viennese people, cherish the shop's broad range of old xylographs, copper engravings, jewellery and silverware. No matter what you may be looking for, a souvenir to remind you of your trip to Vienna, or a present for friends and family, you will find just the right item for your matter.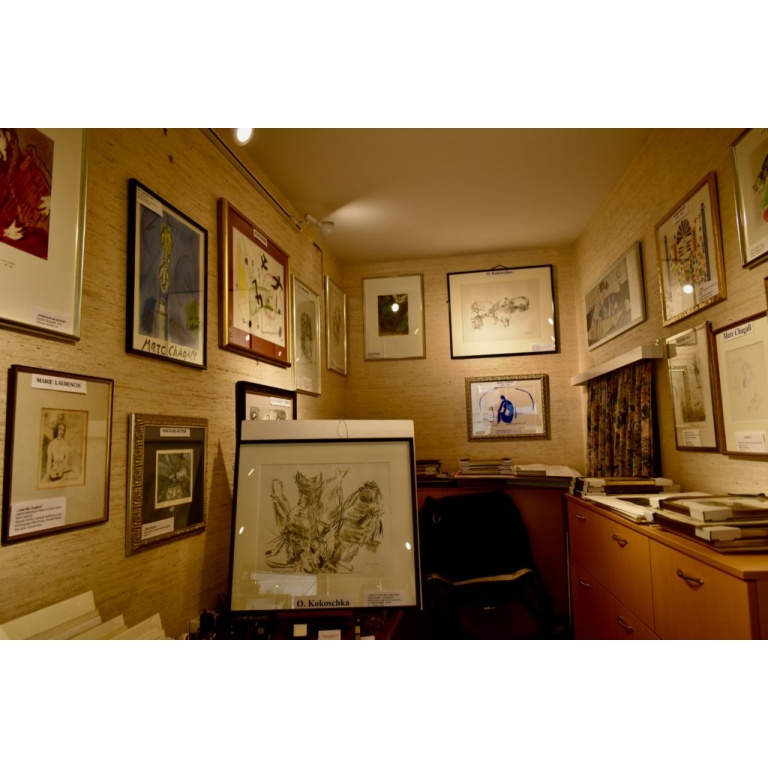 Right next to the former house of the blood countess Báthory the small, but filled with history, shop is open Monday till Friday from 10.30 am till 6 pm and on Saturdays from 10.30 am to 2 pm.
Claudia Täuber's webshop can be found here https://www.antiquitaeten-taeuber.com