The actor Terrence Mann once famously said that "movies make you famous; television makes you rich; but theatre will make you good". And if you are an actor in Vienna there is one place in particular that even makes you one of the best. The Burgtheater, or as the Viennese call it "die Burg".
The flagship of the city's theatre scene is not only the largest theatre in the German-speaking world, but one of the oldest in Europe. It was opened in 1748, in a venue in the immediate vicinity of the Hofburg. Among the spectators was the imperial family, whose box was directly connected to their premises in the Hofburg Palace.
The last performance in this building was delivered on October 12, 1888. Only two days later, the new Burgtheater on Vienna's Ringstraße opened its gates. Since then it has become a landmark of the city. This is not only due to the moving performances on stage, but also to the building itself. It was designed by the famous architects Gottfried Semper and Karl von Hasenauer. Its splendid façade is populated by representations of important playwrights and literary figures and crowned by the triumphant god Apollo.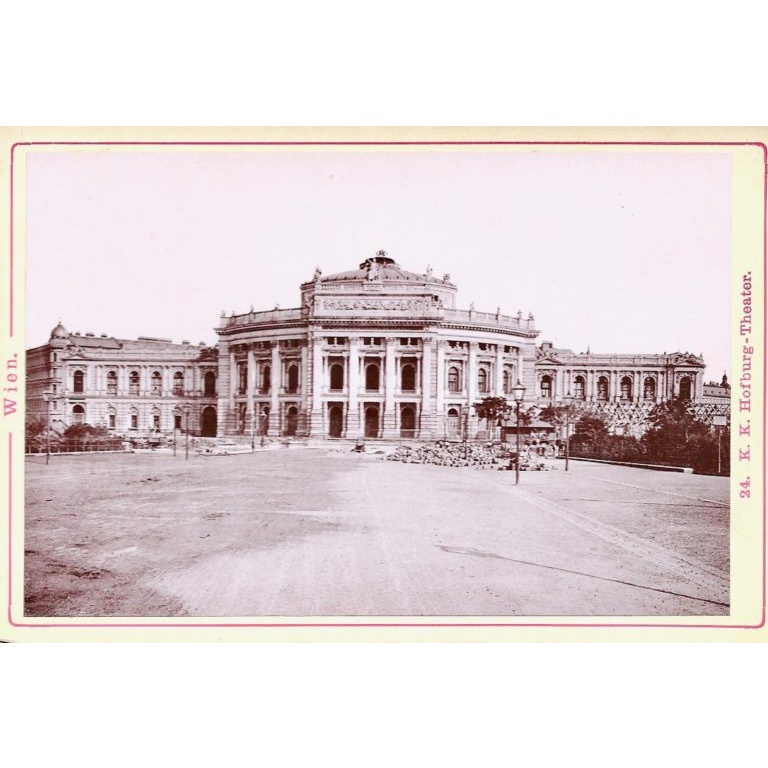 Celebrated artists also participated in decorating the interior. The ceiling paintings of the magnificent stairwells were created by none other than Gustav Klimt, his brother Ernst, and Franz Matsch. Their work met with such appreciation that Emperor Franz Joseph awarded them the Golden Cross of Merit. A few years ago, the artist's preliminary drawings for the ceiling paintings were discovered in the attic of the theatre. After thorough renovations, they are now exhibited in the theatre itself and can be admired in the intermissions.
Like many other buildings in Vienna, the Burgtheater was severely damaged during the Second World War. After a bomb hit, the auditorium and the stage were no longer usable. After the ensemble had initially worked in another venue after the war, the theater, rebuilt by the architect Michel Engelhart, was reopened in 1955. As a result, the Burg became one of the busiest theatres again. Today the ensemble cast works at four different venues in the city, and has played 13 premieres and 404 performances in front of a total of 189,769 spectators in the current season alone (as of 21.1.2019).
Fun Fact: To this day, the theatre is connecting with the Hofburg Palace due to an underground tunnel. In the past, it was used by the imperial family to get into their box unnoticed – in a horse carriage!
Make sure to check out our private tours, if you are interested in Vienna's history. You can also follow us on Instagram for daily updates about all things Vienna.