The university of Vienna has a long history. Established in the 14th century with its 19th century main building located in the Schottentor area. This main building was too small to cover all of the university's needs and, therefore, over the years other locations around the city have become part of the university. But what about the Neues Institut Gebäude?
Some of these locations are kind of old such as the "Altes Allgemeines Krankenhaus" (Altes AKH – Vienna's first general hospital) that is on the Spitalgasse and dates back to the 18th century. Other buildings look more modern such as the faculty of law, known as the Juridicum, that was built in the 1970s. There is one university building whose appearance is the opposite of that of the main building, namely the Neues Institute Gebäude ("The New Institute Building").
The NIG, built in 1956-1962, hosts now university faculties, lecture rooms, offices, a bookstore, and other facilities. Something interesting to note about the NIG is that in the stairs a sentence is written in big letters. "Die Wissenschaft und Ihre Lehre ist frei" (Science and its lessons are unrestricted). This is taken from the "December Constitution" of 1867. One can either love the way the NIG looks or just not like it. Although the NIG is not "new" anymore, it still has that name. This is similar to the "Neuer Markt" (the New Market) in the first district, which dates back to the 13/14th century and still has the name "new" on it.
Who knows? Perhaps in 100 years the NIG will still be "new"! (Cr).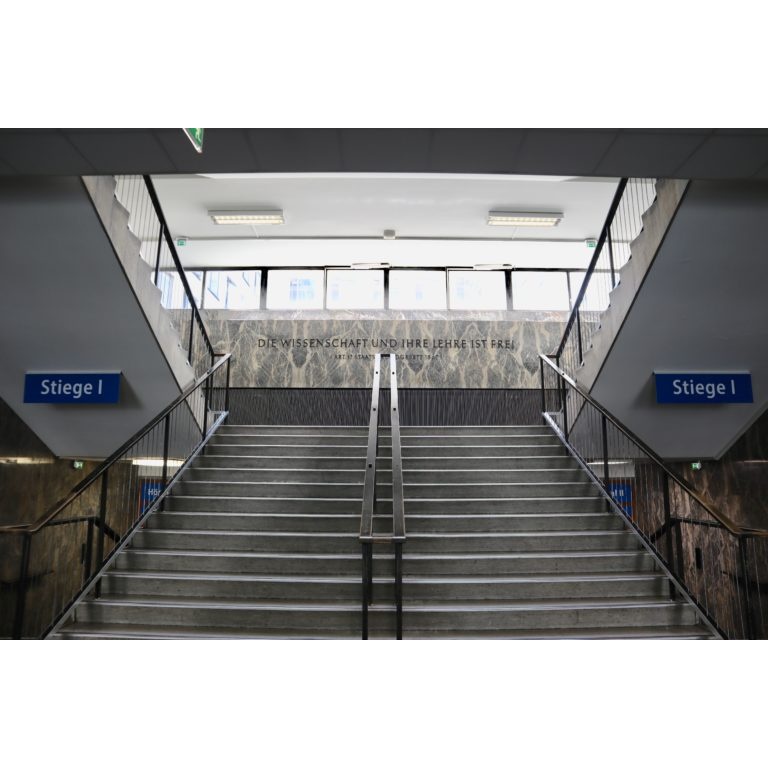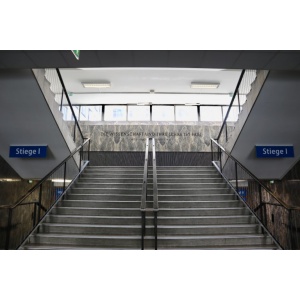 Make sure to check out our private tours, if you are interested in history. You can also find us on Instagram. We post daily updates about all things Vienna!